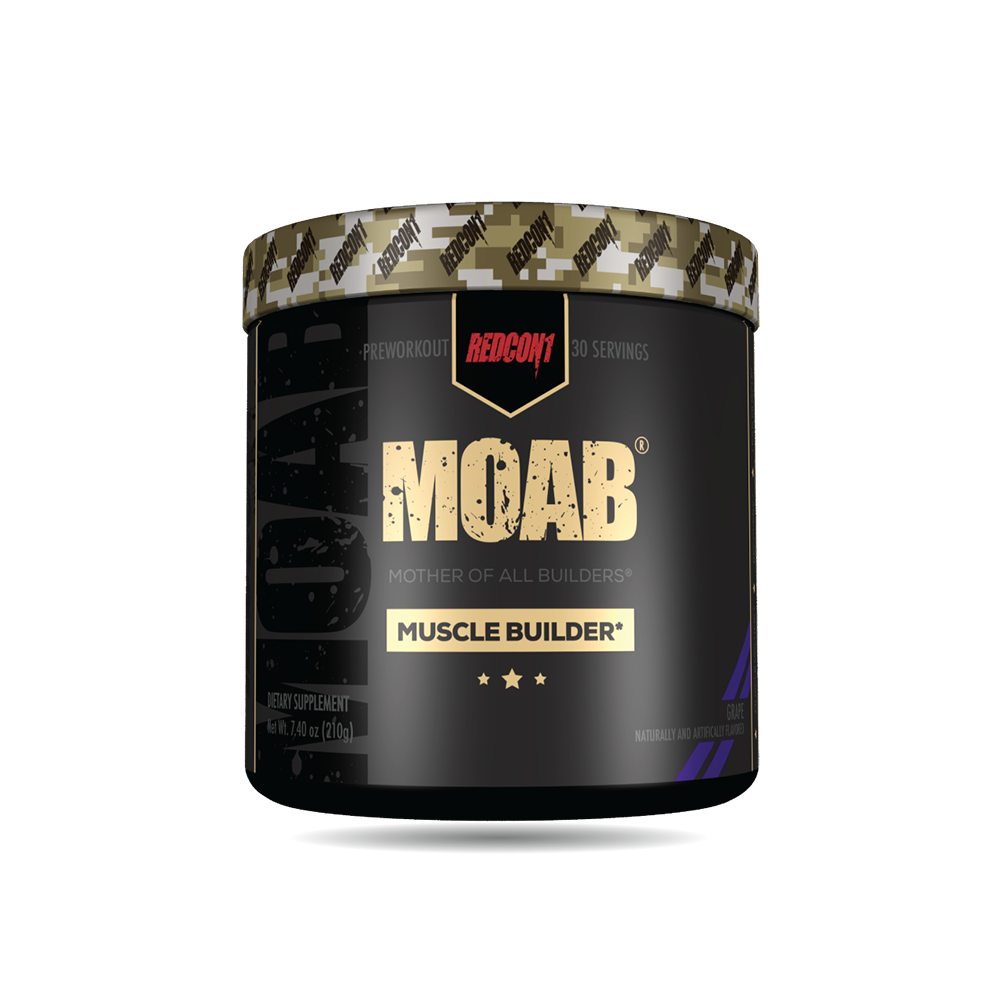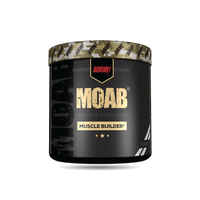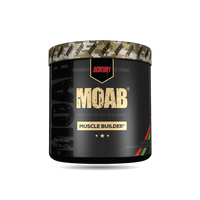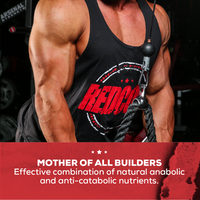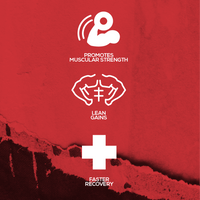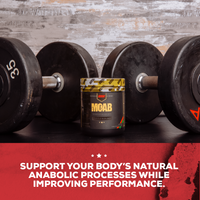 Redcon1 Exclusive
MOAB - Muscle Builder (30 Servings)
Pay Over Time
The Objective:
WHEN YOU'RE LOOKING FOR SIZE AND STRENGTH, IT'S HARD TO BEAT THE POWER OF LEUCINE. UNLEASH THE POWER OF SOME OF THE STRONGEST LEUCINE METABOLITES WITH MOAB. THIS POWERFUL, NATURAL MASS BUILDER AND NITRIC OXIDE BOOSTING AMPLIFIER WILL SET THE STAGE FOR THE BEST POSSIBLE GROWTH ENVIRONMENT.

QUAND VOUS RECHERCHEZ LA TAILLE ET LA FORCE, IL EST DIFFICILE DE BATTRE LA PUISSANCE DE LA LEUCINE. LIBÉREZ LA PUISSANCE DE CERTAINS DES MÉTABOLITES DE LEUCINE LES PLUS FORTS AVEC MOAB. CE PUISSANT CONSTRUCTEUR DE MASSE NATURELLE ET AMPLIFICATEUR D'OXYDE NITRIQUE PERMETTRA DE PLANIFIER LA MISE EN PLACE POUR LE MEILLEUR ENVIRONNEMENT DE CROISSANCE POSSIBLE.
Suggested Use:
FOR BEST RESULTS, MIX (1) SCOOP OF MOAB WITH 8-12 OUNCES OF WATER OR YOUR FAVORITE BEVERAGE, 30 MINUTES PRIOR TO TRAINING. FOR ADDED INTENSITY, STACK MOAB WITH TOTAL WAR AND BIG NOISE FOR THE ULTIMATE PRE-WORKOUT STACK.

POUR DE MEILLEURS RÉSULTATS, MÉLANGEZ (1) CUILLÈRE DE MOAB AVEC 8 À 12 ONCES D'EAU OU VOTRE BOISSON PRÉFÉRÉE, 30 MINUTES AVANT L'ENTRAÎNEMENT. POUR UNE INTENSITÉ SUPPLÉMENTAIRE, EMPILEZ MOAB AVEC UNE GUERRE TOTALE ET UN GRAND BRUIT POUR UNE EMPILATION DE PRÉ-ENTRAÎNEMENT ULTIME.
Natural Anabolic Muscle Builder
1. Is MOAB safe for women?
Yes MOAB is absolutely safe for women.
2. What is mTor?
mTor is what signals the body it's time to build muscle.
3. When should MOAB be taken?
We suggest taking MOAB pre workout but can be taken at anytime.
4. I'm a drug tested athlete will i test positive?
No you absolutely will not test positive on any test.
5. Do i need to cycle MOAB?
No there is no reason to cycle MOAB.
6. Will I experience liver toxicity?
Absolutely not.
7. Can i stack MOAB with HALO and BOOM STICK?
Yes you can stack MOAB, HALO and BOOM STICK together for the ultimate anabolic stack!
8. Will i get a pump from MOAB?
Yes MOAB increases nitrogen oxide production.
Awards: