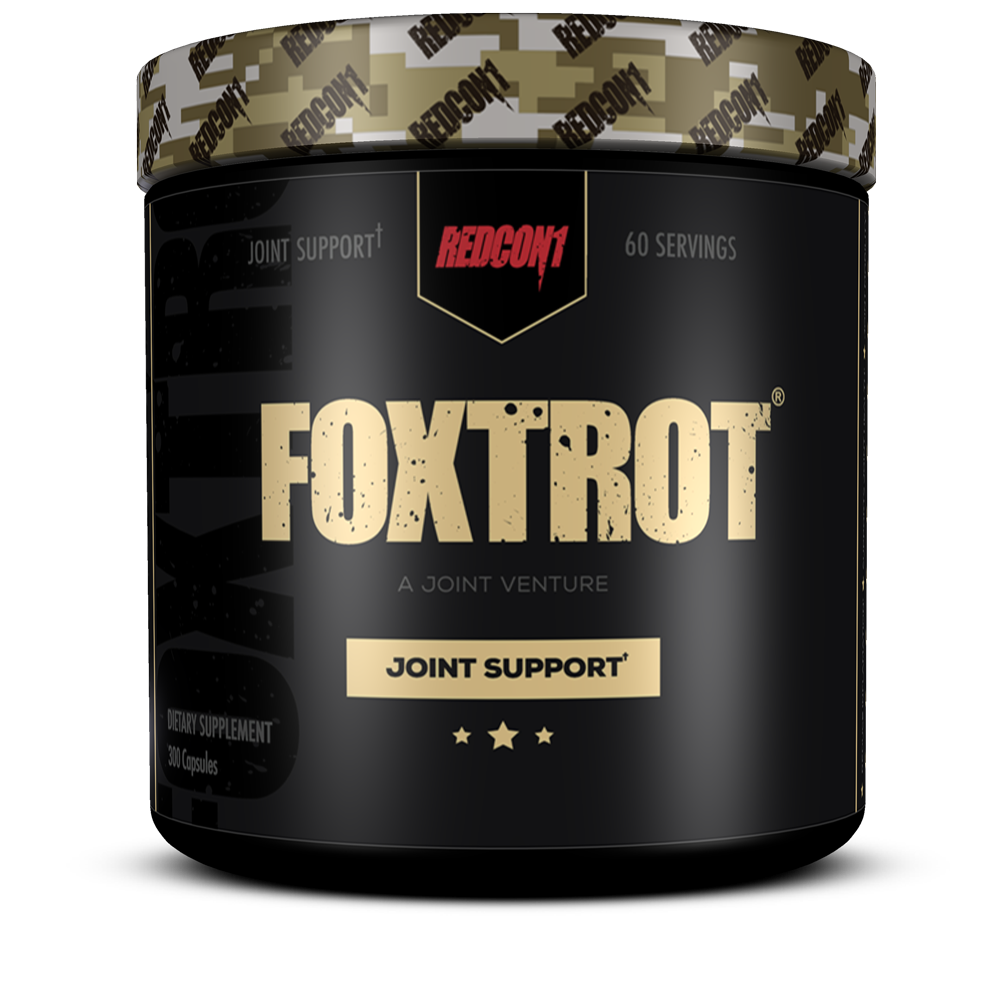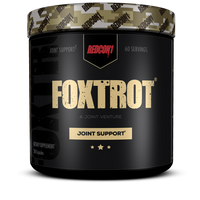 Foxtrot - Joint Support
Pay Over Time
Train and compete at the highest level
The Objective:
WE WORK ENDLESSLY TO BUILD OUR MUSCLES, CONSTANTLY BREAKING DOWN AND BUILDING UP THE STRIATED MUSCLE FIBERS. BUT HOW OFTEN DO YOU THINK ABOUT TAKING CARE OF THE SOFT TISSUE THAT CONNECTS THOSE HARDWORKING MUSCLES TO THE BONES? ENTER FOXTROT. FOXTROT HELPS TO SUPPORT JOINTS AND CONNECTIVE TISSUE REPAIR AS WELL AS HELPING TO TEMPORARILY REDUCE INFLAMMATION, ENSURING YOU TAKE CARE OF YOUR JOINTS AS WELL AS YOU DO YOUR MUSCLES.

NOUS TRAVAILLONS SANS FIN POUR CONSTRUIRE NOS MUSCLES, DÉCOMPOSANT ET CONSTRUISANT CONSTAMMENT LES FIBRES MUSCULAIRES STRIÉES. MAIS À QUELLE FRÉQUENCE PENSEZ-VOUS À PRENDRE SOIN DES TISSUS MOUS QUI RELIENT CES MUSCLES INDUSTRIELS AUX OS ? ENTREZ FOXTROT. FOXTROT AIDE À SOUTENIR LA RÉPARATION DES ARTICULATIONS ET DU TISSU CONJONCTIF AINSI QU'À RÉDUIRE TEMPORAIREMENT L'INFLAMMATION, VOUS ASSURANT DE PRENDRE SOIN DE VOS ARTICULATIONS AINSI QUE DE VOS MUSCLES.
Suggested Use:
TAKE (5) CAPSULES TWICE PER DAY, FIRST THING IN THE MORNING AND PRIOR TO BED,IDEALLY ON AN EMPTY STOMACH.MAKE SURE TO CONSUME AT LEAST 120 OUNCES OF WATER PER DAY WHEN TAKING FOXTROT.

PRENDRE (5) CAPSULES DEUX FOIS PAR JOUR, PREMIÈRE CHOSE LE MATIN ET AVANT LE LIT, IDÉALEMENT À VIDE. ASSUREZ-VOUS DE CONSOMMER AU MOINS 120 ONCES D'EAU PAR JOUR LORSQUE VOUS PRENEZ FOXTROT.
The highest state of readiness
Awards: